Children in the Walnut Grove area of Langley need comprehensive dental care all through their smile's formative years to help their teeth and mouth stay healthy.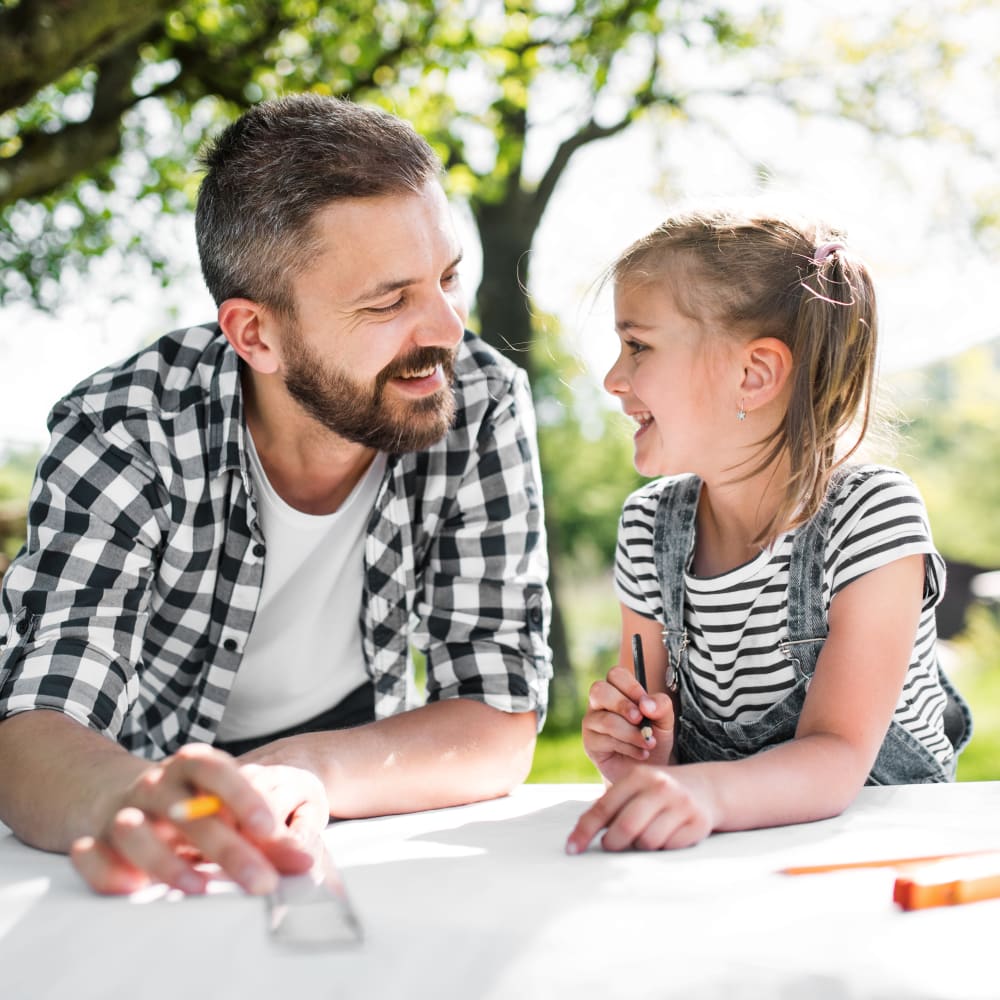 Children's Dental Appointments
Between the ages of 21 months and 3 years old, your child's 10 upper and 10 lower primary (or baby) teeth will emerge. We advise that you bring your kid to see a dentist for their first appointment when their teeth first start to appear.
The sooner you bring your child in to see a dentist, the easier they may find the routine of dental appointments and the sooner they will start understanding the importance of oral healthcare.
During their early initial visit, we can diagnose, monitor and treat any emerging issues. 
Then, just like an adult, your child should visit a dentist for a professional exam and cleaning every 6 months or so.
Every patient is unique, so some children may need extra dental attention and have to attend appointments more frequent than others in order to address oral health issues or monitor their smile's development.
To me, providing dental care includes taking the time to help each patient understand their treatment process and feel comfortable during their appointment.
Dental Services for Children
With routinely scheduled professional cleanings and exams, your children can become accustomed to taking care of their oral health and maintaining a good hygiene routine as they grow up. Because of this, early appointments can be very important.
At Redwoods Dental, we provide these services to help support your child's dental health: 
Regular cleanings and examinations
Fluoride treatments
Advice for dental hygiene routines
Protective dental sealants
Orthodontics For Children
For orthodontic care we recommend our clients bring their kids to SmileTown Langley.
SmileTown Langley
A dental practice with a focus on childhood dental care and offering orthodontics.
Oral Hygiene & Prevention
Tooth decay can be a health issue for your child from the moment their first tooth erupts from their gums.
For young patients, our dental team focuses on preventing decay and cavities. 
Brushing & Flossing
Similar to adult teeth, baby teeth need to be brushed twice each day. Start by brushing your infant's baby teeth as soon as they begin to emerge. 
You should also floss your child's baby teeth once per day as soon as they have two teeth side by side. 
Dental Sealants
Dental sealants are thin plastic coverings that bond to the teeth to which they are applied.
Dental sealants provide a physical barrier between the surface of a tooth and the plaque or food debris that may otherwise cause decay or other health issues.
This treatment can be suitable for patients of any age.
However, this is most often recommended as a preventive treatment option for children or teenagers to support their dental health as they work to develop good oral hygiene habits.