Redwoods Dental offers Invisalign treatment. For patients that require other orthodontic treatment, we refer you to an orthodontic clinic in the Langley area.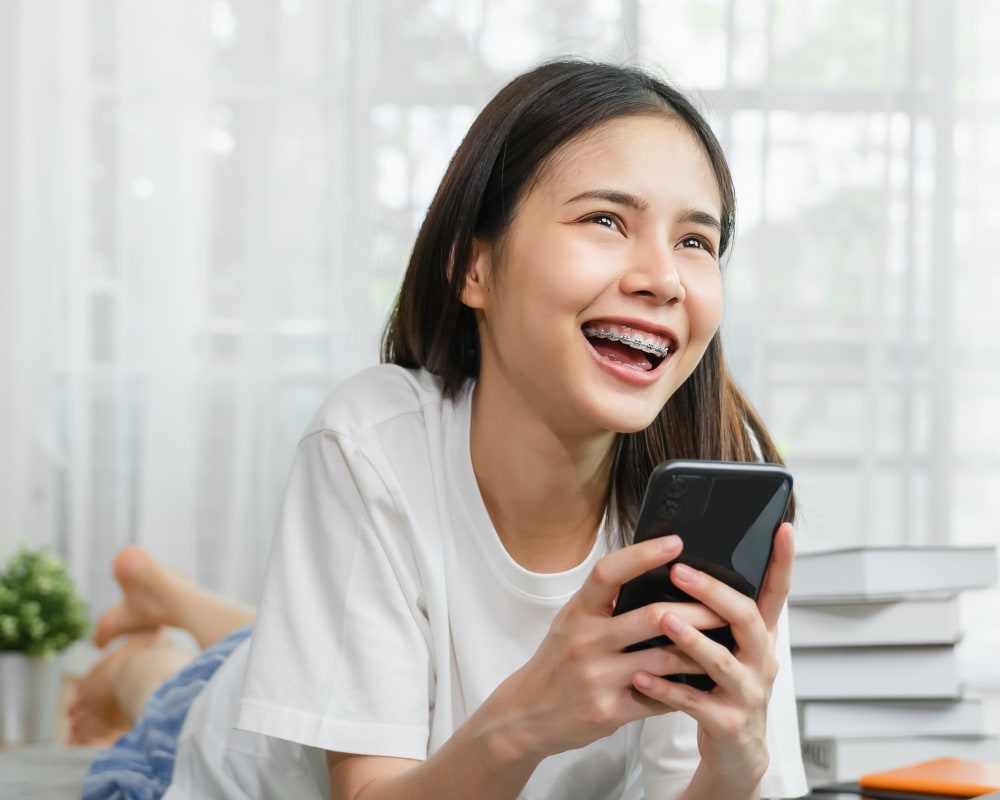 Straighten Your Smile
You probably know that orthodontic treatments can straighten your teeth to help you achieve a healthier and straighter smile. But, did you know that these aren't the only benefits that orthodontics can offer?
Orthodontic treatment is a chance to address the functionality of the teeth and bite, to correct an imbalance in the face, encourage proper oral hygiene, prepare a smile for restorations like implants, improve sleep and, for some patients, even boost their confidence in their smile.
There are now, more than in the past, a wide range of orthodontic treatment options available to patients, from traditional metal braces to ceramic 'clear' braces, lingual braces and Invisalign that helps each patient get the care that is suitable for their smile
Redwoods Dental is proud to be able to offer Invisalign treatments to teen and adult patients.
Other Orthodontic Treatments
For those who require other orthodontic treatments or children who need orthodontic attention, we recommend Frasier Valley Orthodontics.
Fraser Valley Orthodontics
Braces, Invisalign and orthodontic consultations for adults, teenagers and children in the Langley area.